Jesus said, "Let the little children come to me..."
Sunday morning at 9:00am is the Sunday School hour at Faith.
We currently offer these classes for children:
1. Cradle Roll for infants to Kindergarten. This class introduces students to Jesus through songs, stories, crafts, and of course....snacks! Parents are invited to visit with each other over coffee and donuts in the social hall while class is in session. Teachers are Gina Biltz, Tracey Vincler, Julie Kovacs, and Holly Kwaczala.
2. All in One class for first to sixth grade. This class dives deeper into Christian concepts through Bible reading, a video series, and topical discussions. Lisa Popovich and Nick Popovich teach this class with help from Avery Biltz.
Confirmation class is usually offered every other year, depending on the number of appropriate aged students. This class builds the foundation for Methodist church membership by exploring what we believe and why we believe it. Through this summer, we will be registering students for the 2023 Confirmation Class which will meet every Sunday at 9:00 am beginning September 11, 2022 through May 2023.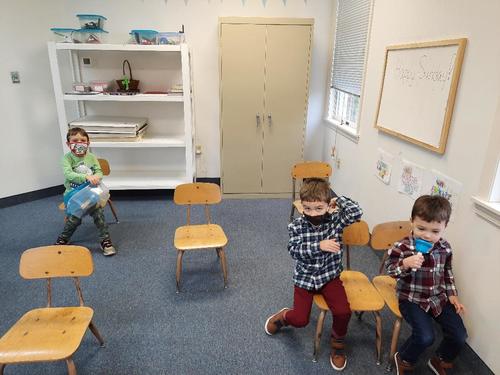 Cradle Roll
Cradle Roll Parents
All in One
sunday school registration form